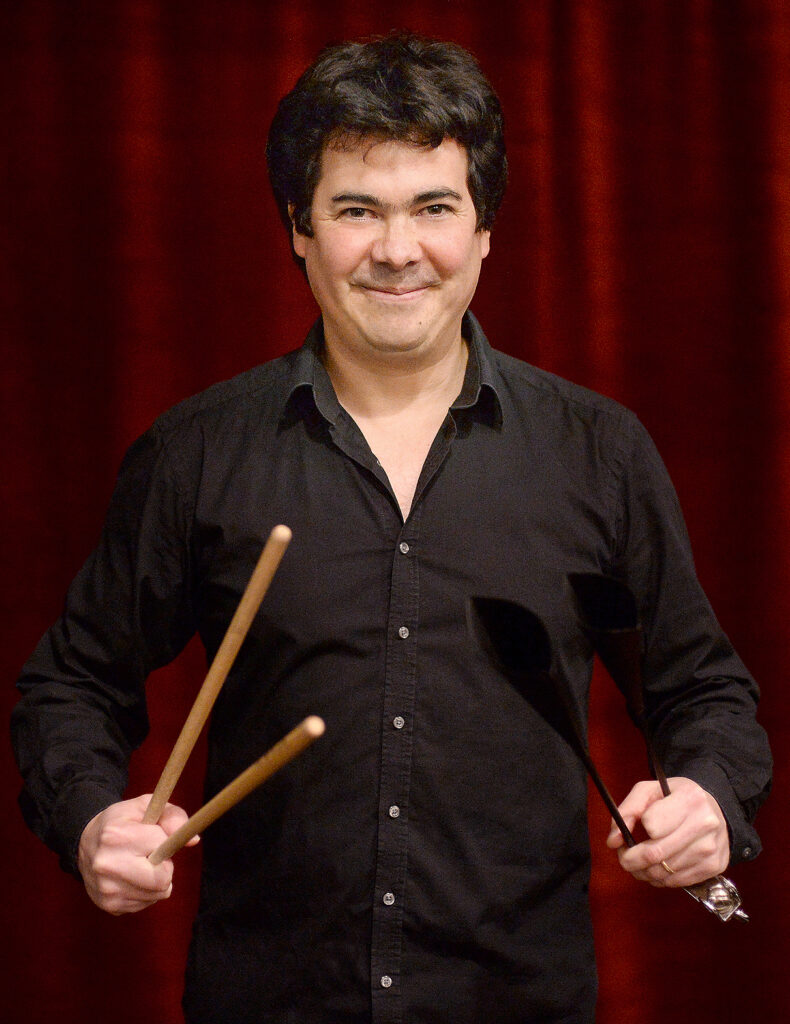 Pablo Sáez Cerpa is a jazz musician (drummer, composer, arranger, teacher, etc.). He lives in Cologne, Germany, and works on his second solo Album "Surensemble", mixed by the ten Grammy® Awards winner Michael Bishop and mastered by the exceptional Walter Quintus (R.I.P) *Wikipedia
At the age of five, he begun to play with the group "Fundación Claudio Arrau" in Santiago. Studies in drum set & percussion with his godfather Carlos Figueroa López (R.I.P) in Santiago de Chile and jazz drumming with prof. Thomas Alkier and Sperie Karas in Essen Germany. Studies in Composition and Arrangement with Toly Ramirez in Santiago de Chile and Jazz Composition/Arrangement with Prof. Peter Herborn in the Folkwang University of Arts.
Pablo has shared the stage and recorded jazz albums with many jazz artists. At first the performances took place in school, with his friends the composer Miguelangel Clerc, and the saxophone player Cristobal Dahm. Pablo moved to Cologne, Germany in 2005. Since his arrival he worked as a session jazz drummer at the Seelive Tivoli, WDR3, Ruhr 2010, Altonaer Theater Kammerspiel in Hamburg which presented Pablo with the opportunity to visit more than 40 different countries around the world. 
"Has been a big pleasure to work with these great musicians, orchesters, ensembles, engineers and producers: Juliana da Silva, Tony Lakatos, Ryan Carniaux, Bart van Lier, Jeff Denson, Matthias Schriefl, Andy Miles, Florian Weber, Paul Heller, Daniel Manrique Smith, Miroslava Stareychinska, Alvaro Severino, João Luis, Pablo Paredes, Norman Peplow, Patricia Cruz, Henrique Gomide, Philipp Braemswig, Jens Böckamp, Henrique Gomide, Raumus Baumann, Neue NRW Orchestra, Peter Herborn, Mercator Ensemble, Ziv Raviz, Miguelangel Clerc, Ramón Gorigoitia, André de Cayres, Joan Chavez, Josha Oetz, Hans Glawisching, Sergio Terán, Wally Parra, Klaus der Geiger, Marcio Tubino, Juan Camilo Villa, Pedro Villagra, Felipe "Mandingo" Rengifo, Jaime Gamero, Patricia Gamero, Pedro Rodriguez, Sally Beck, Meri Tschabaschwili, Werner Quicker, Juan Carlos Navarro, Anette Maiburg, Alex Morsey and many more friends"